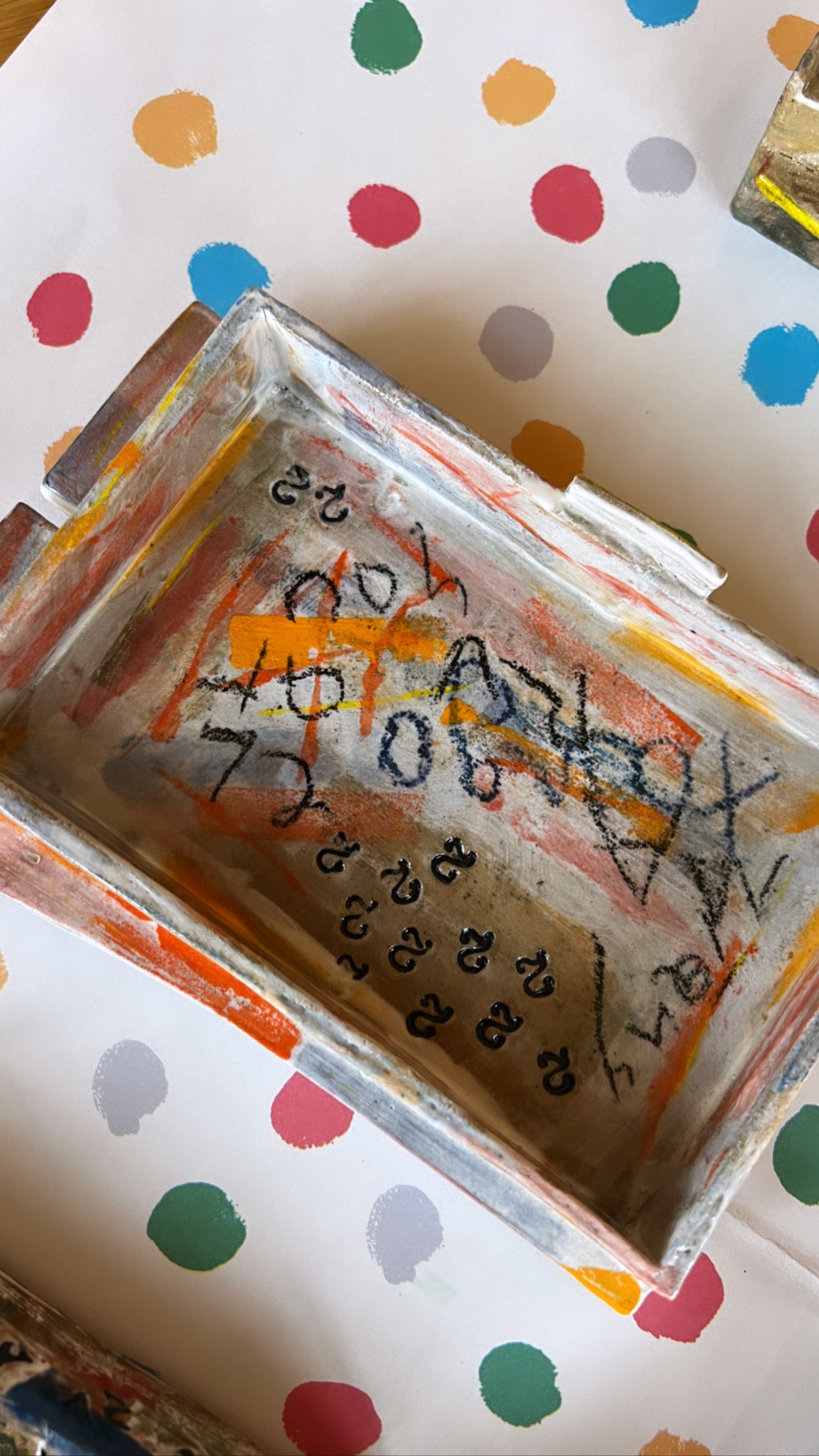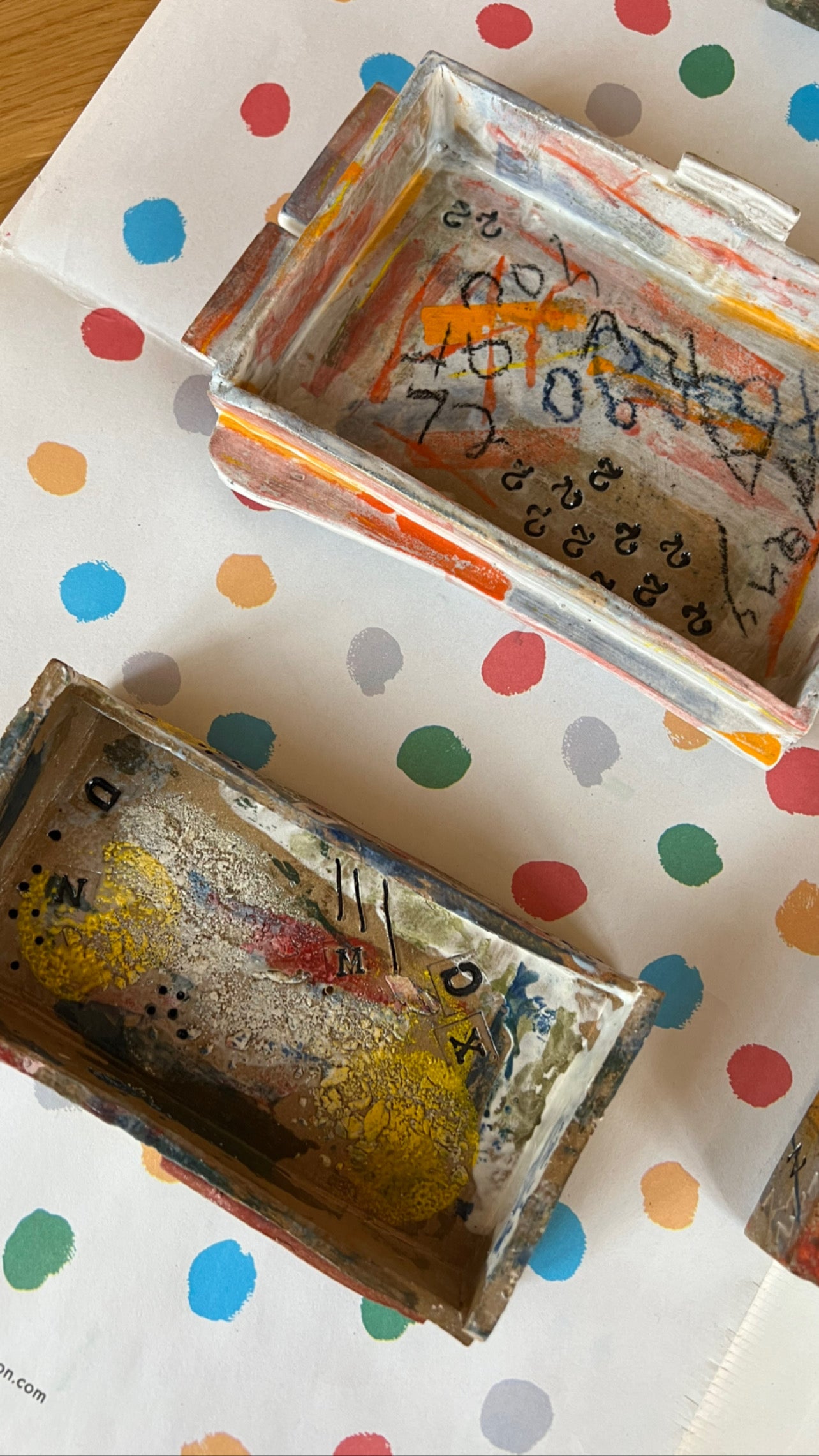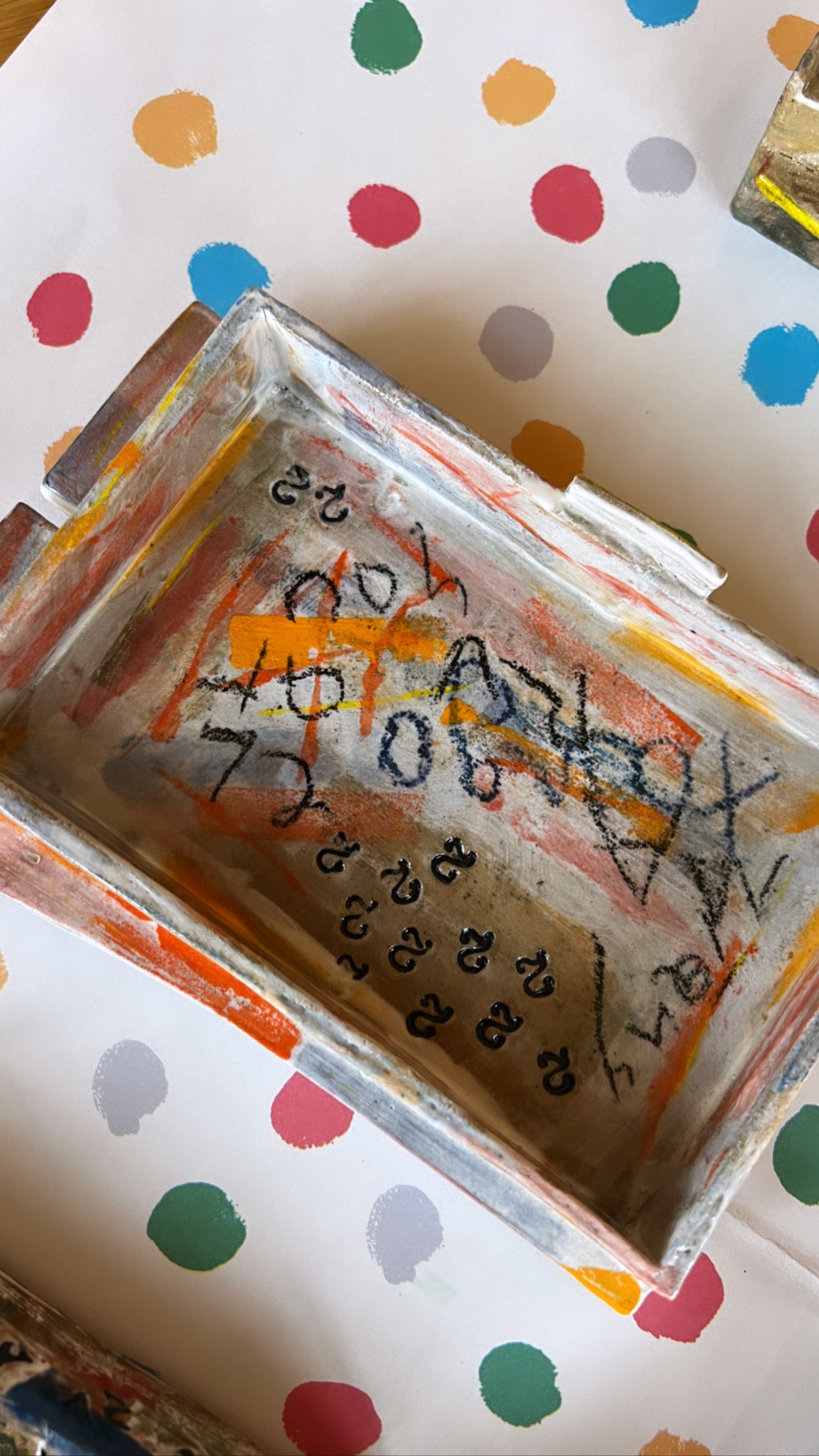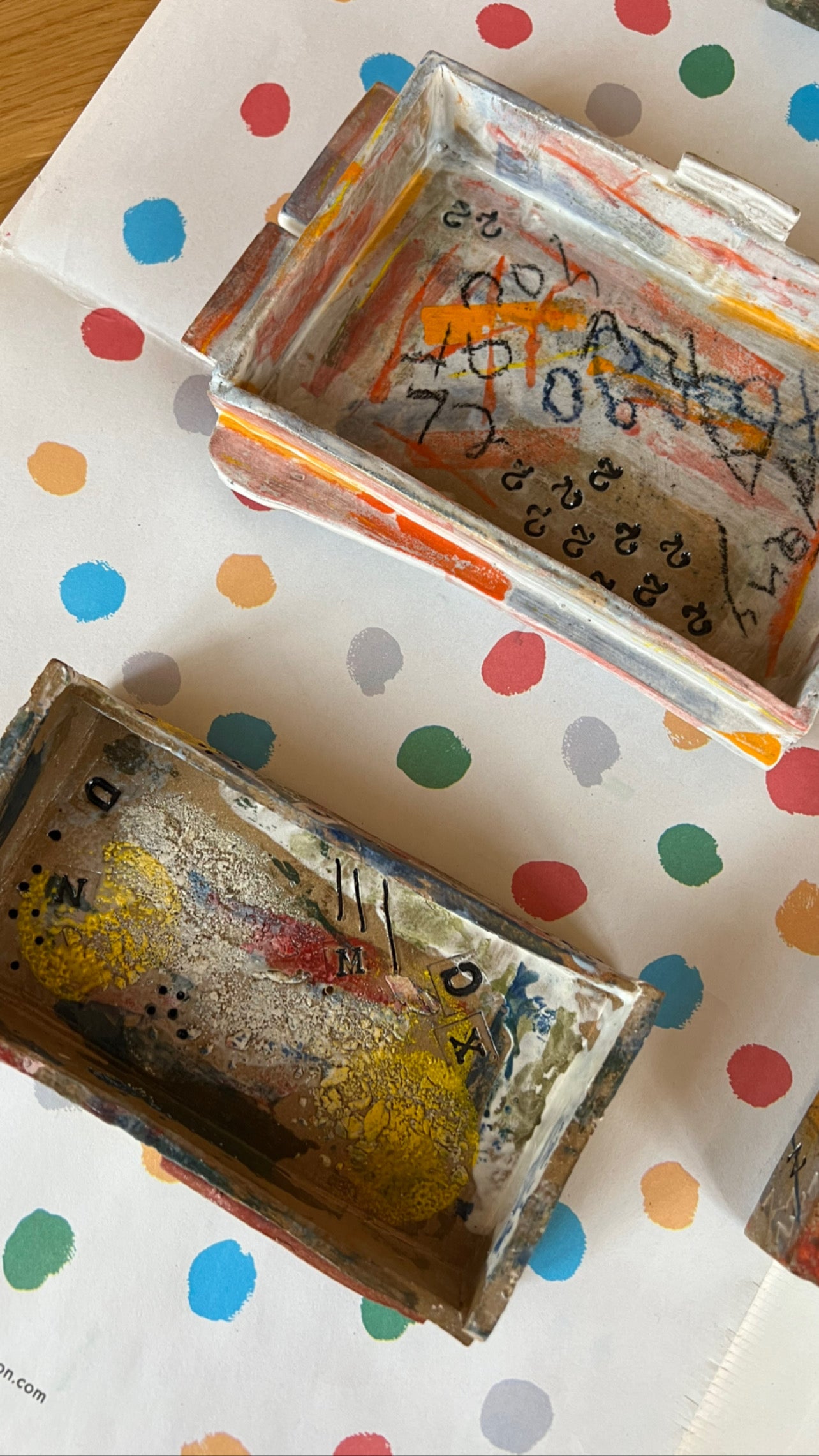 Sale price
$100.00
Regular price
Trays and boxes for organizing any space. Completely spontaneous piece made with clay, grog, stamps, engobe, cuts.  Perfect as a desk organizer, catch all, and more. Collect one or collect them all. Signed.
measurements 10"x 5" x5" 
Each piece is unique, they have slight imperfections as they are hand built. Made in My studio in Brooklyn.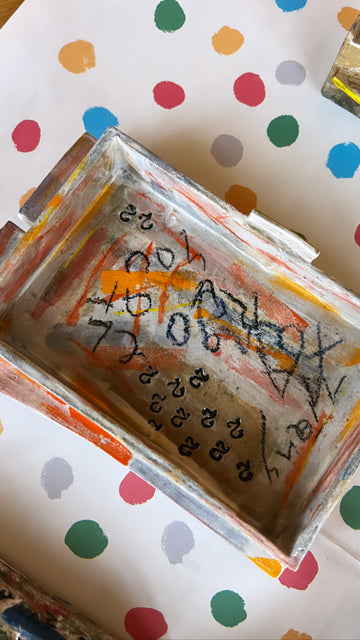 Graphic desk box "222"
Sale price
$100.00
Regular price