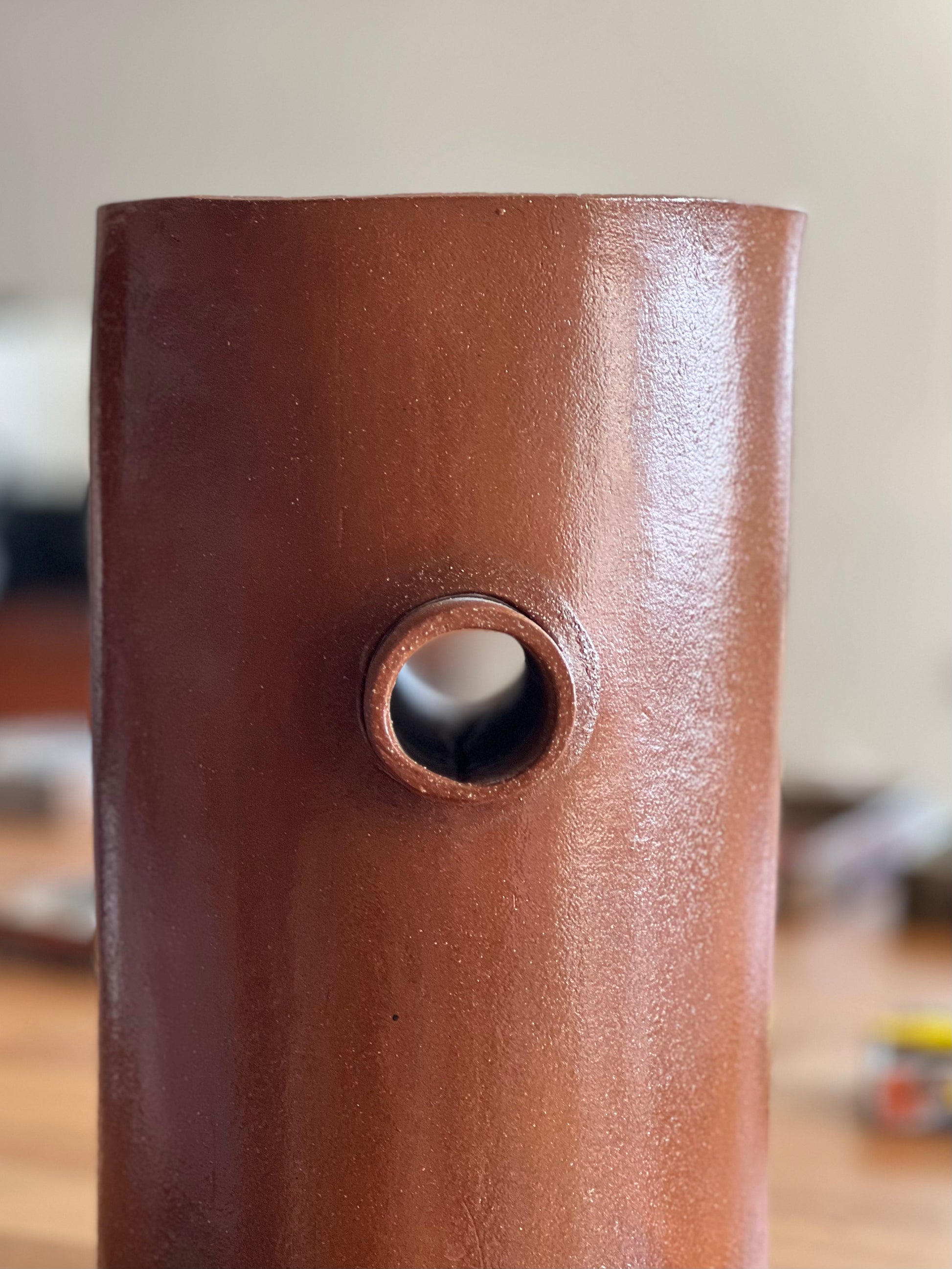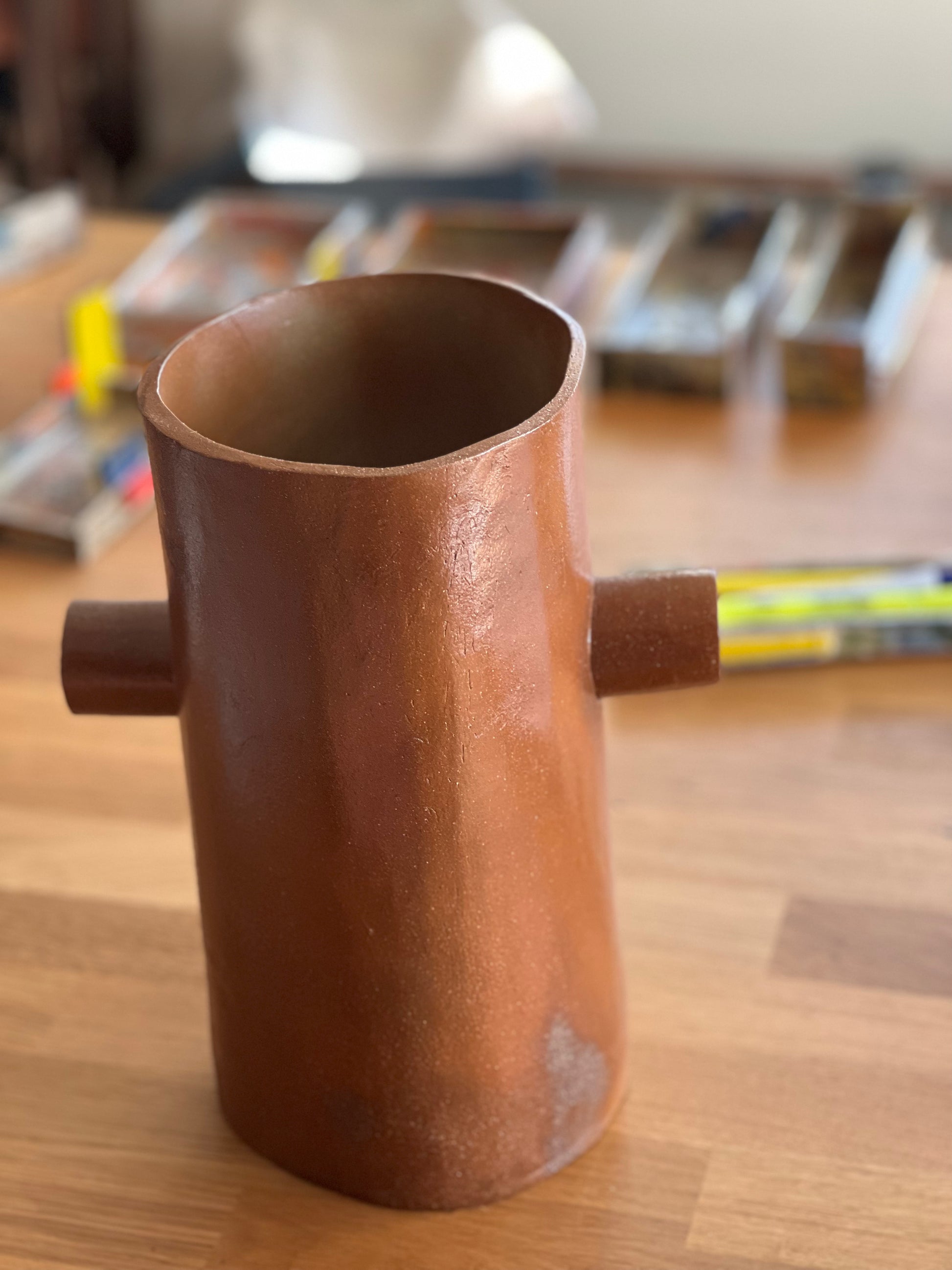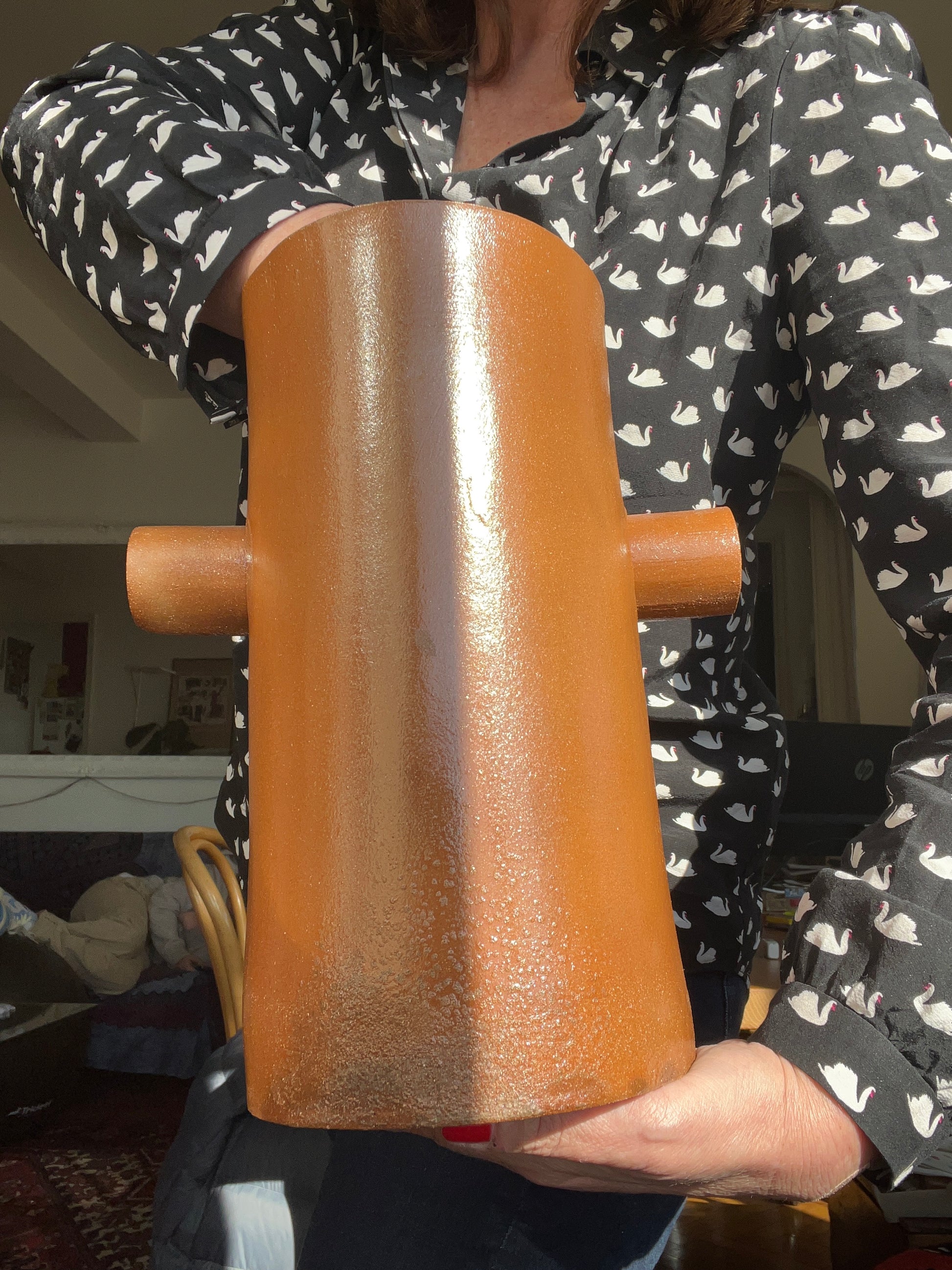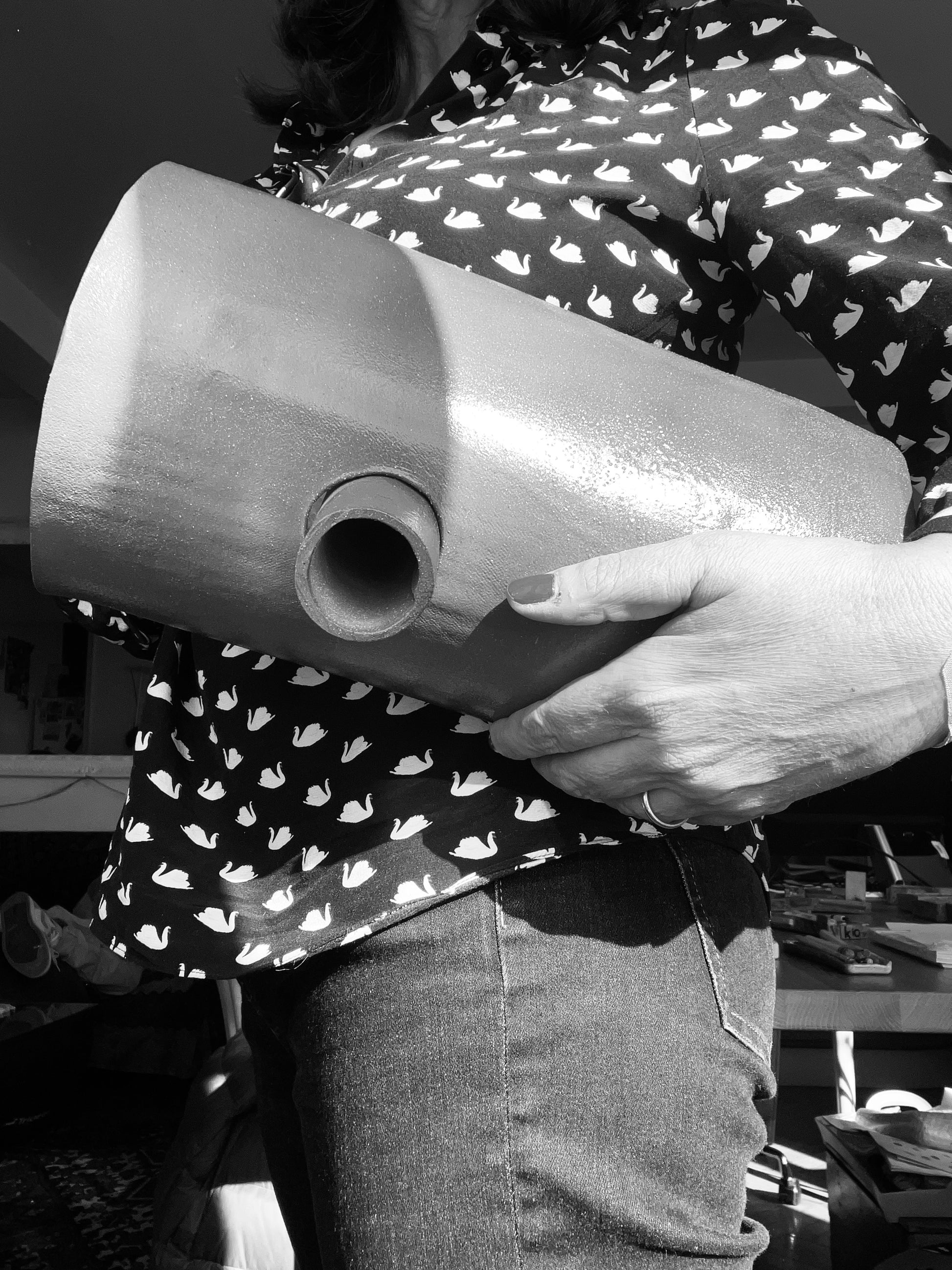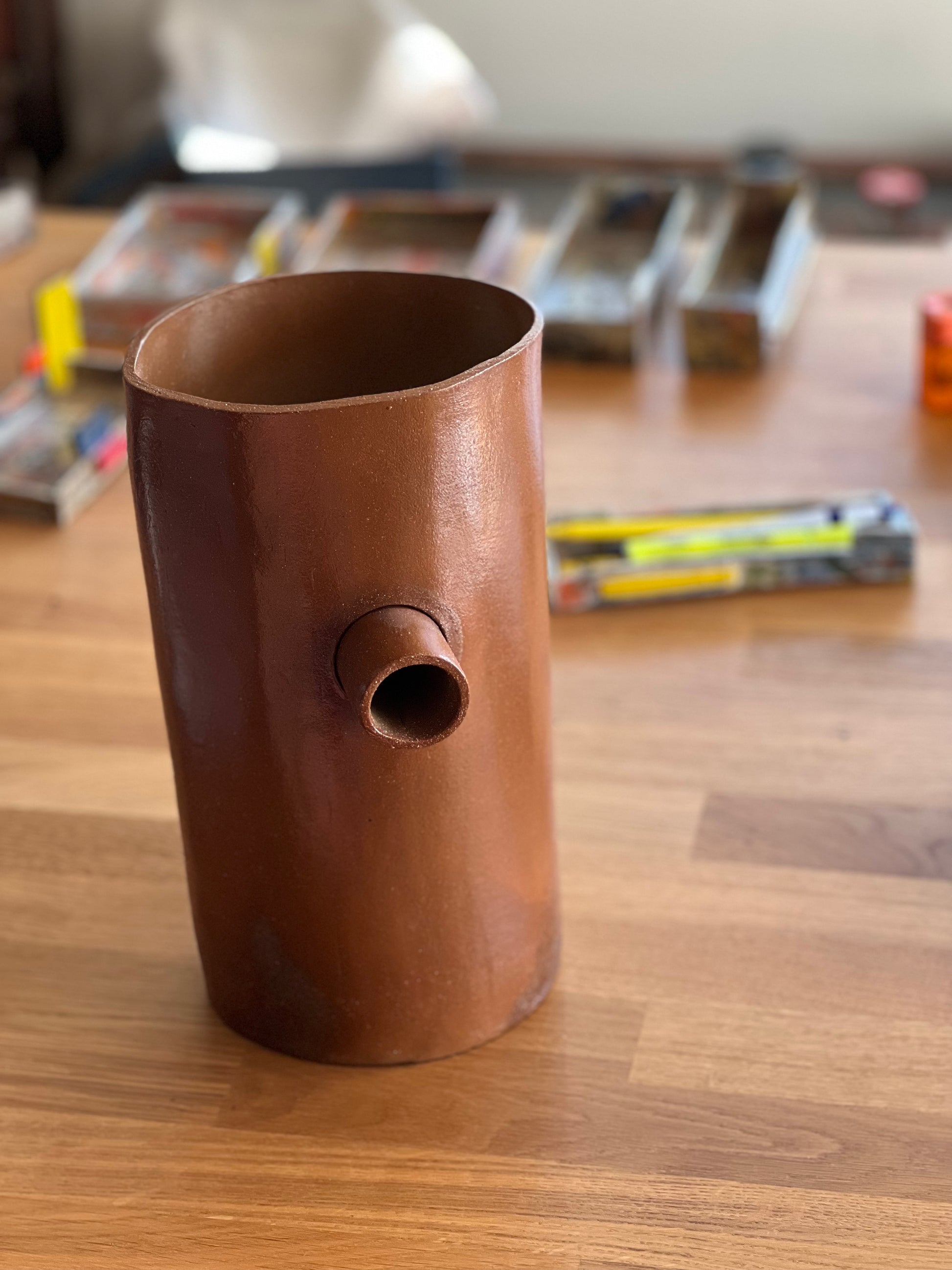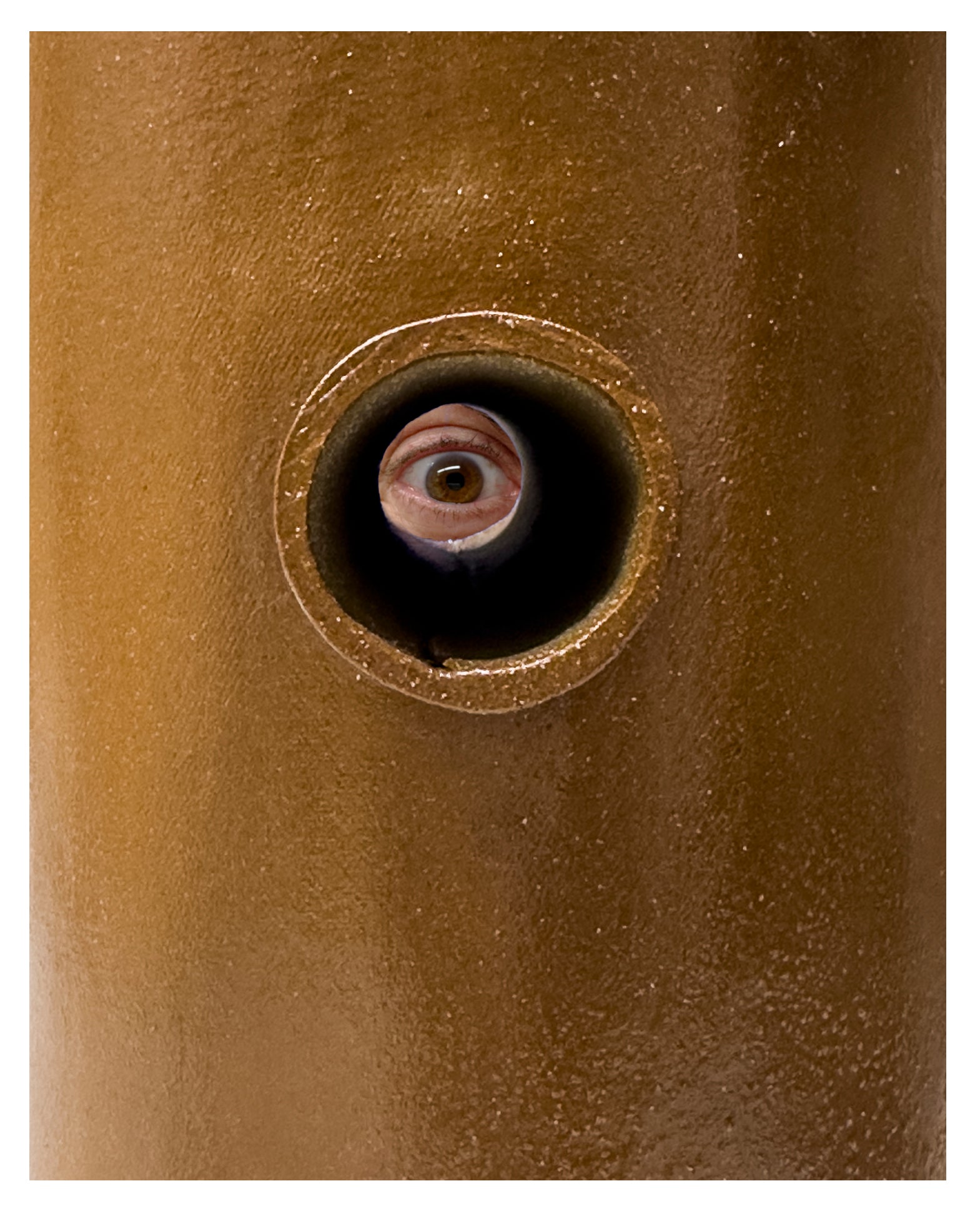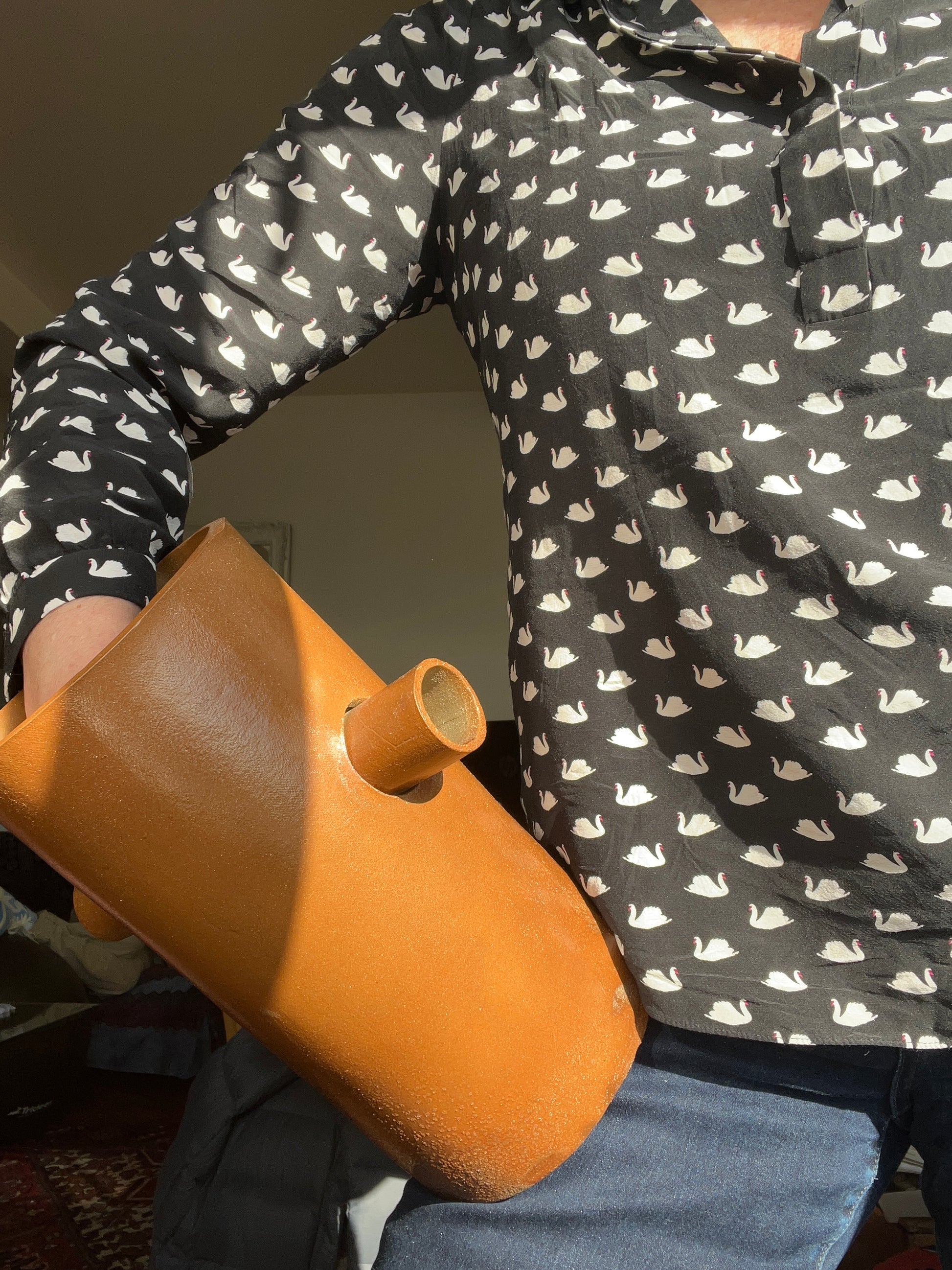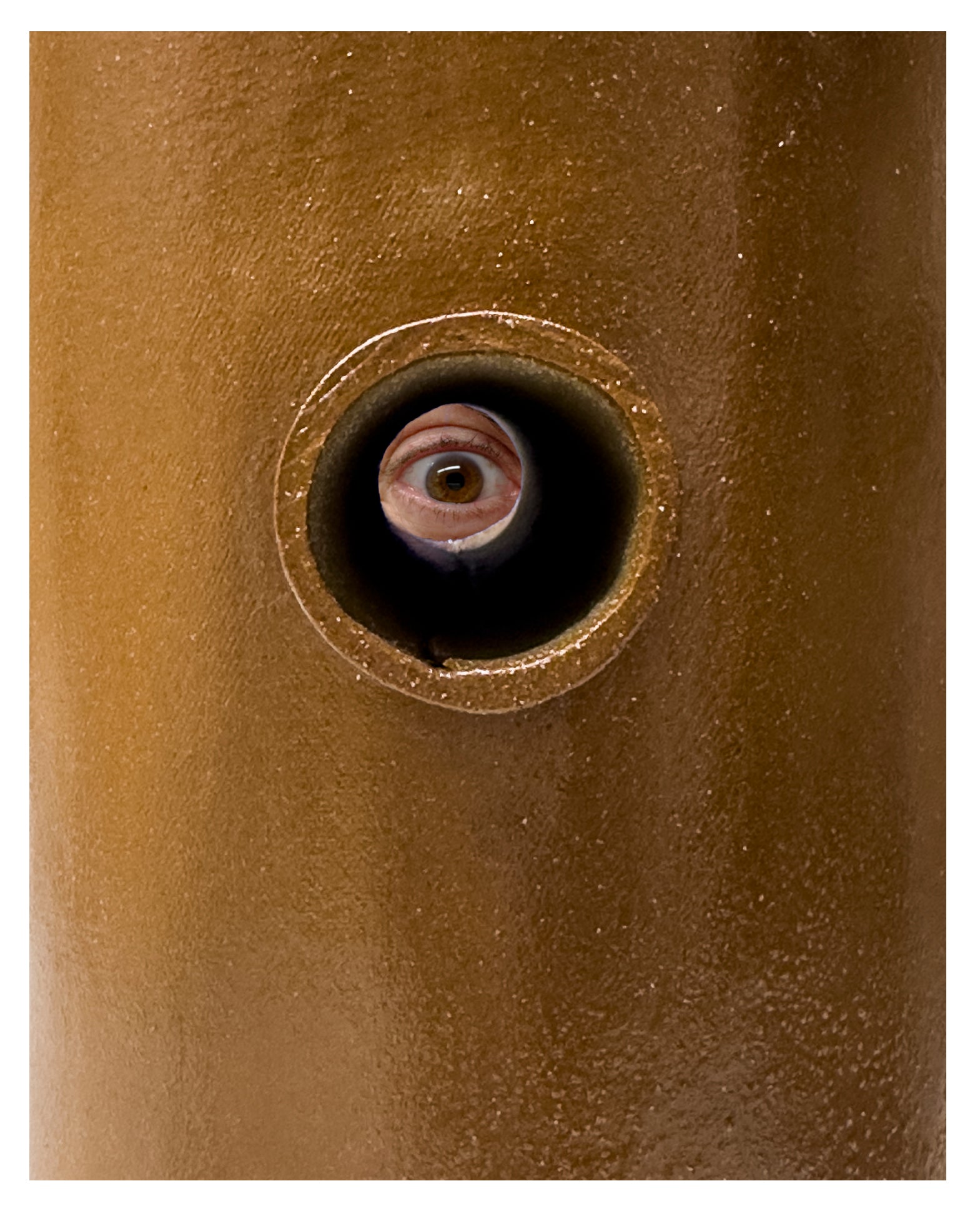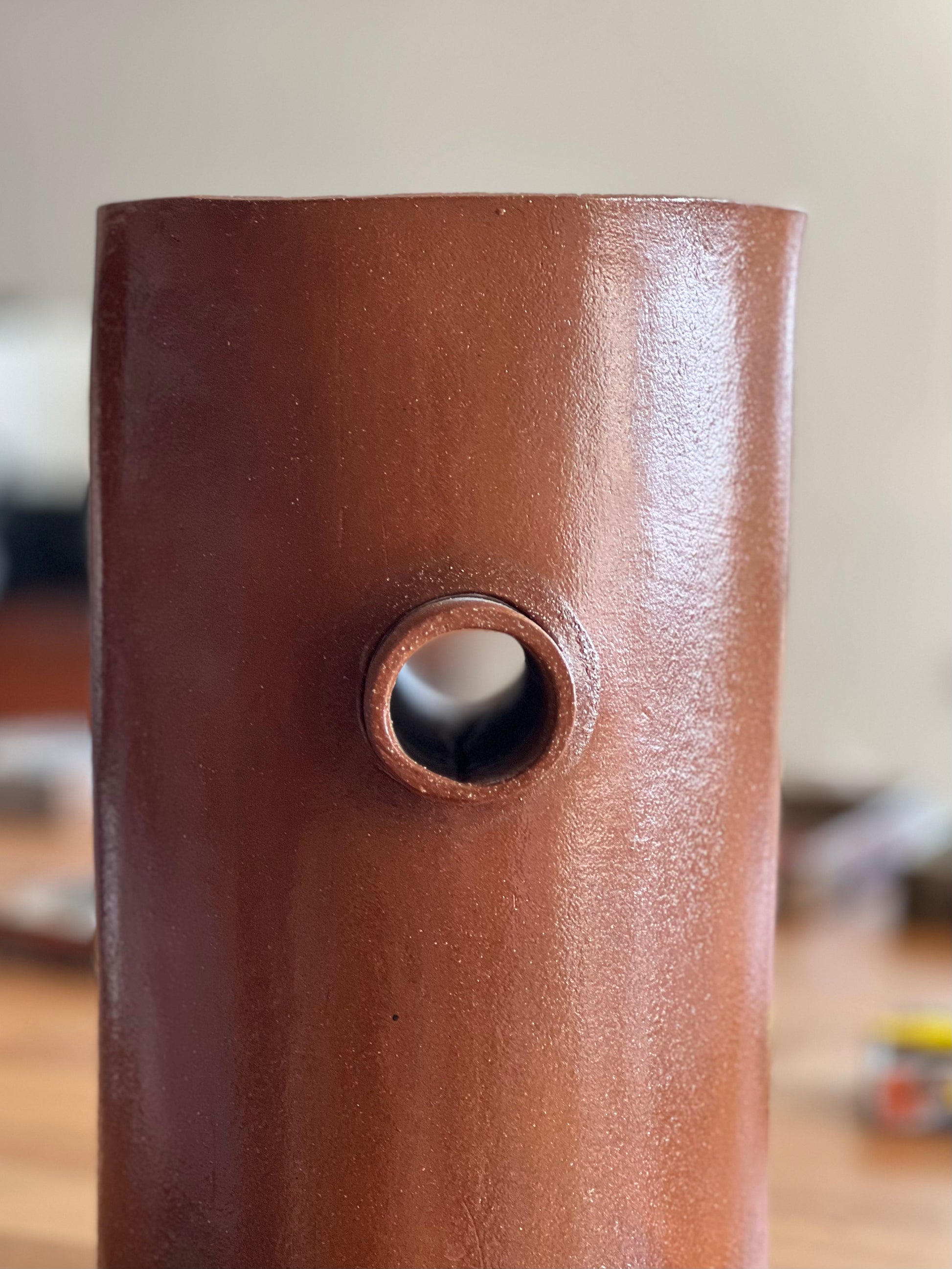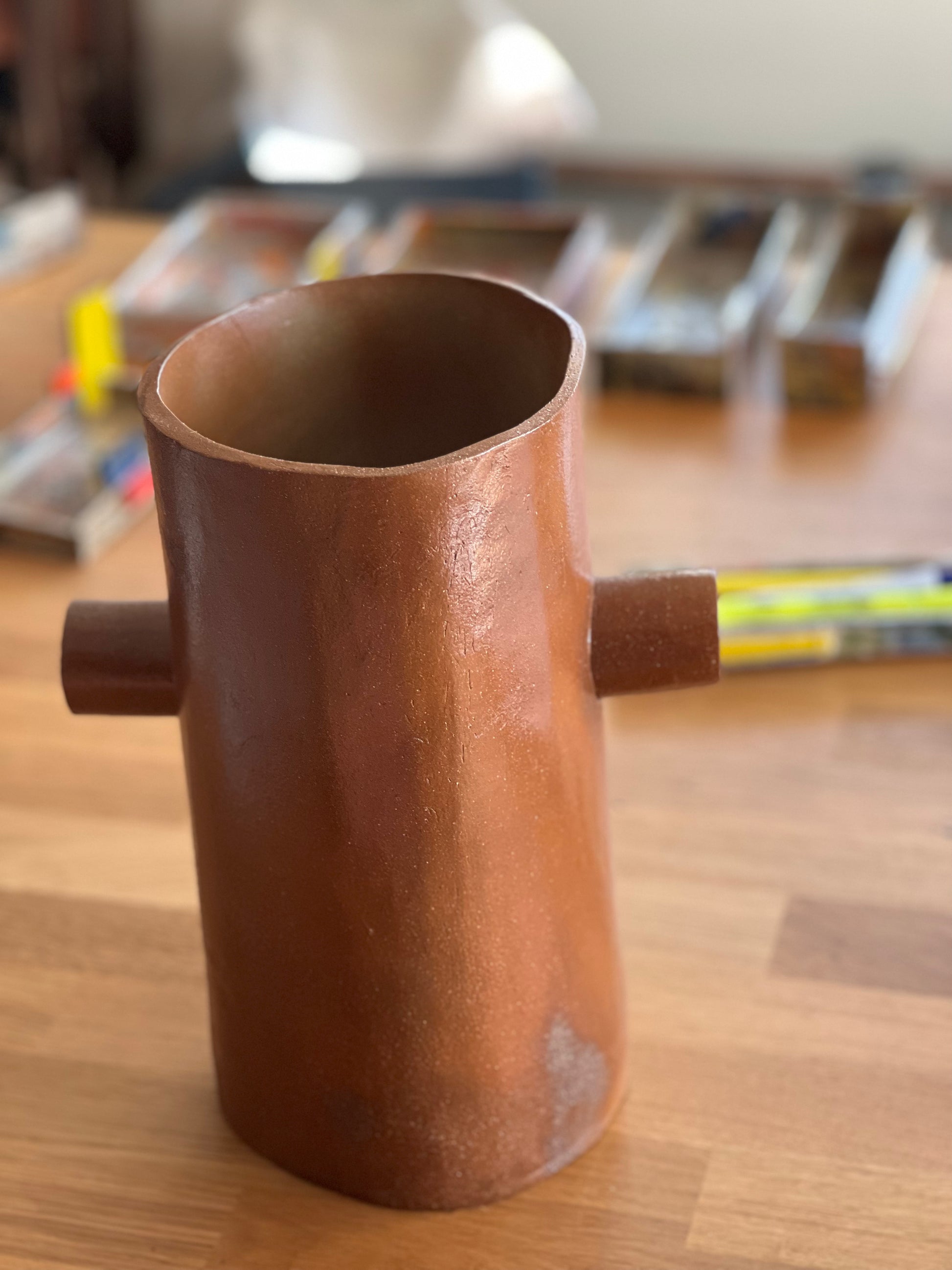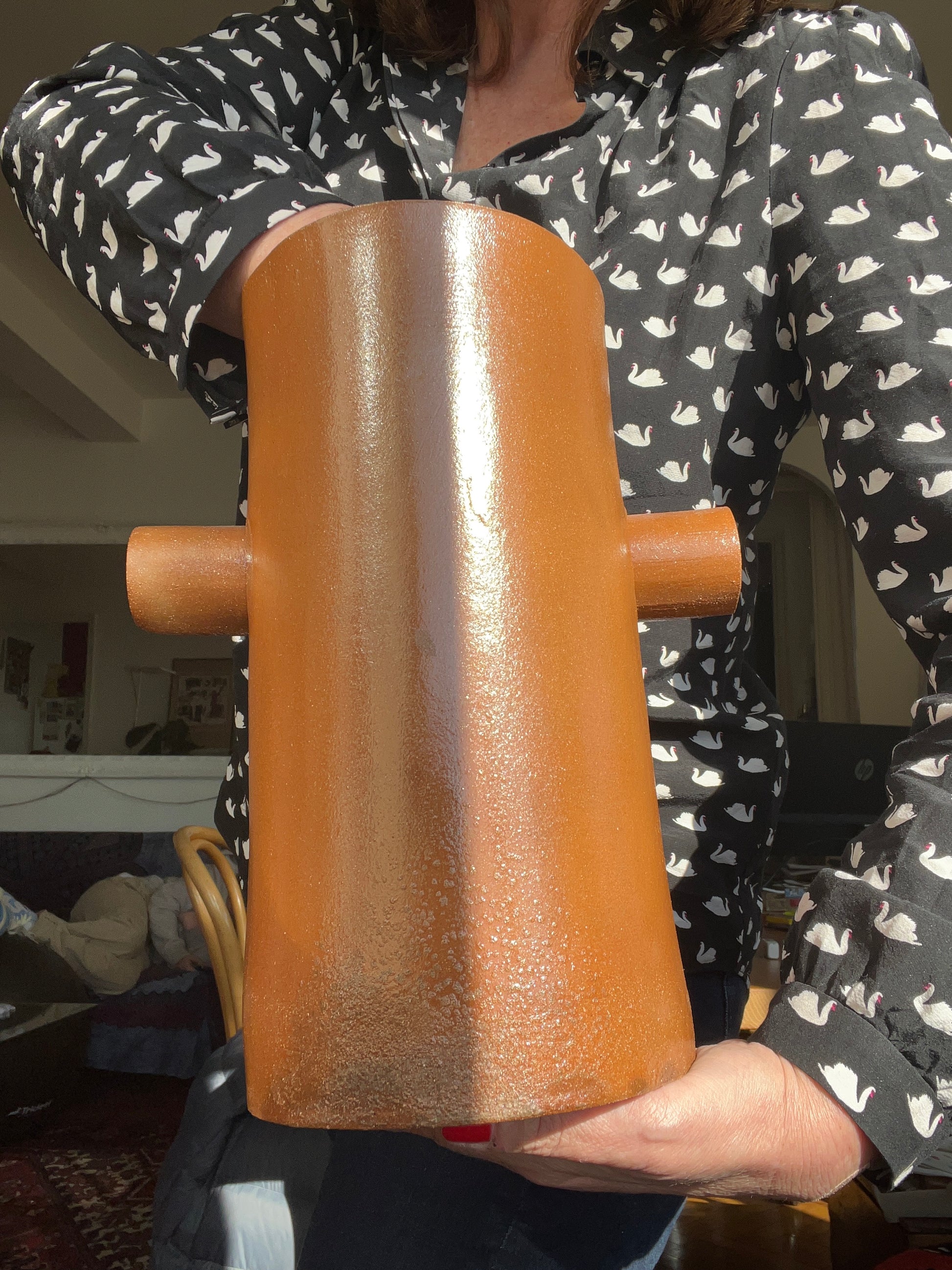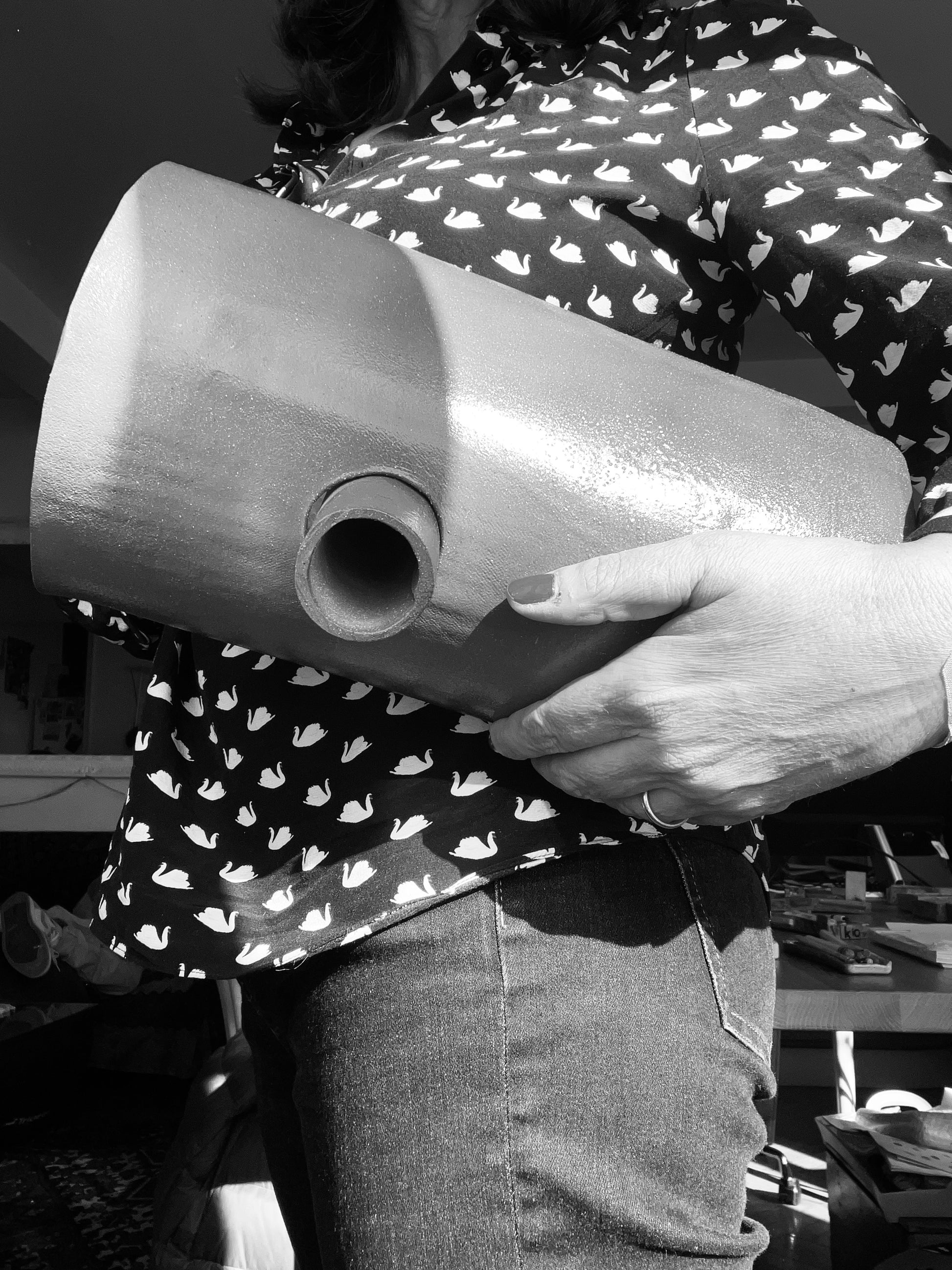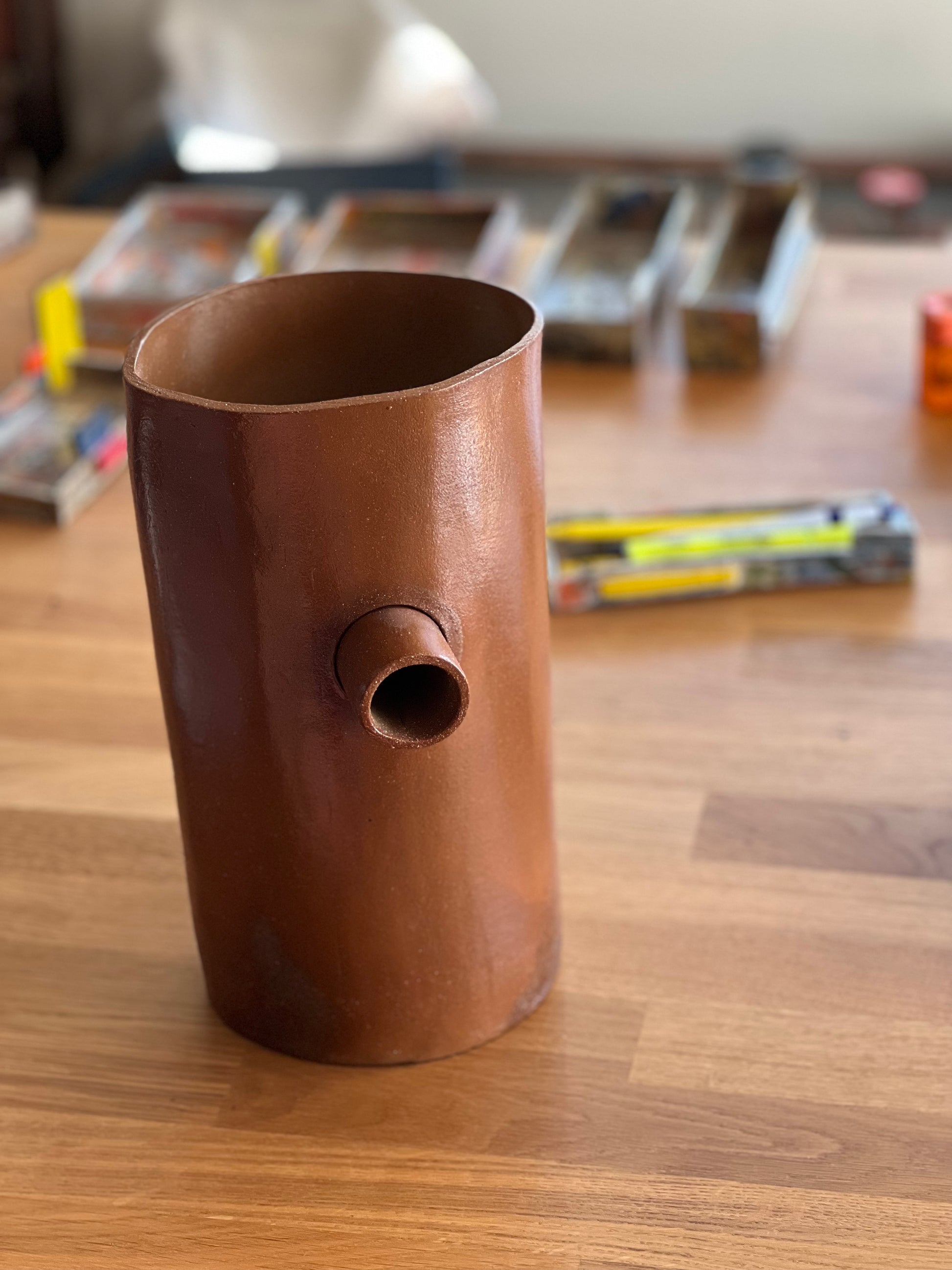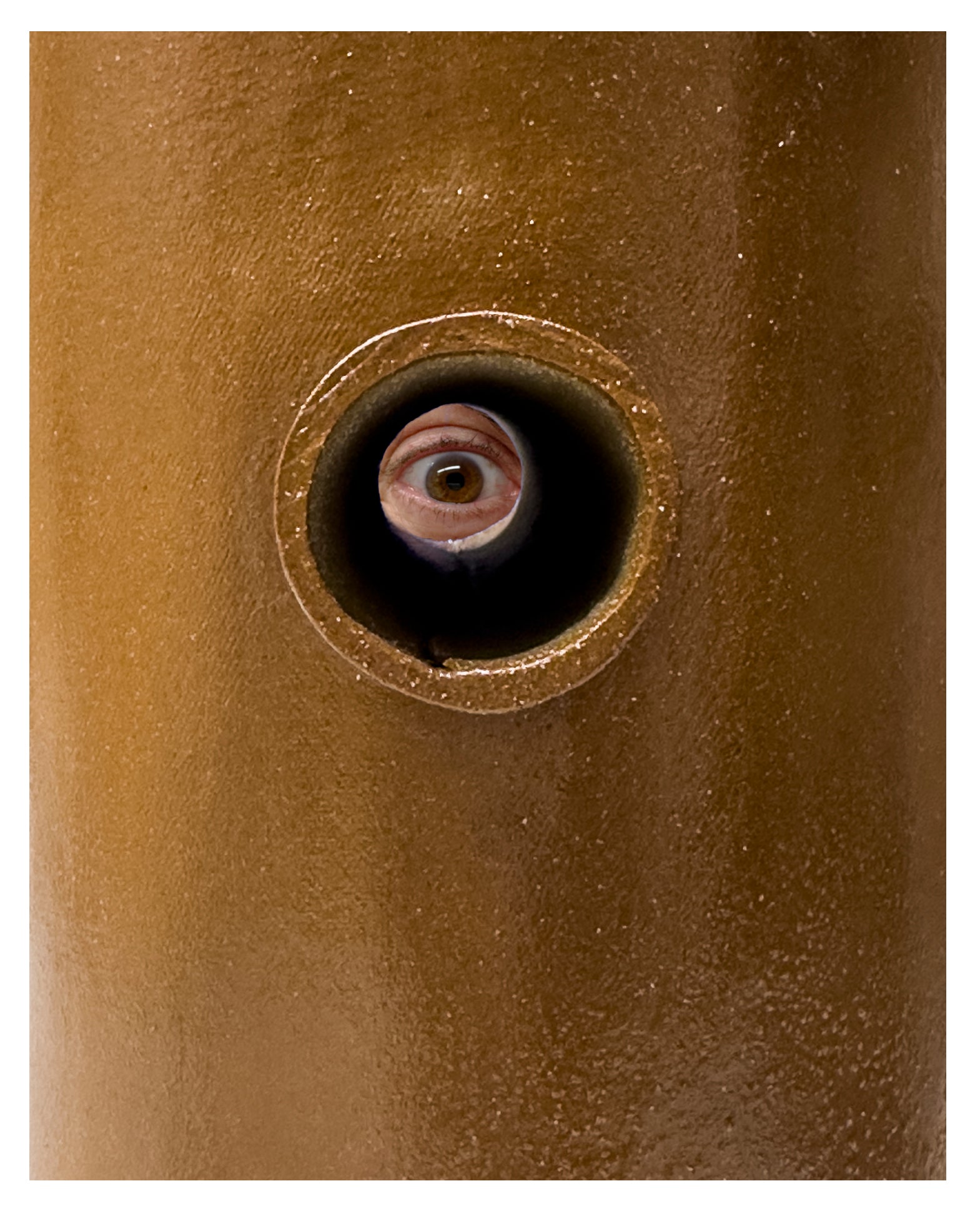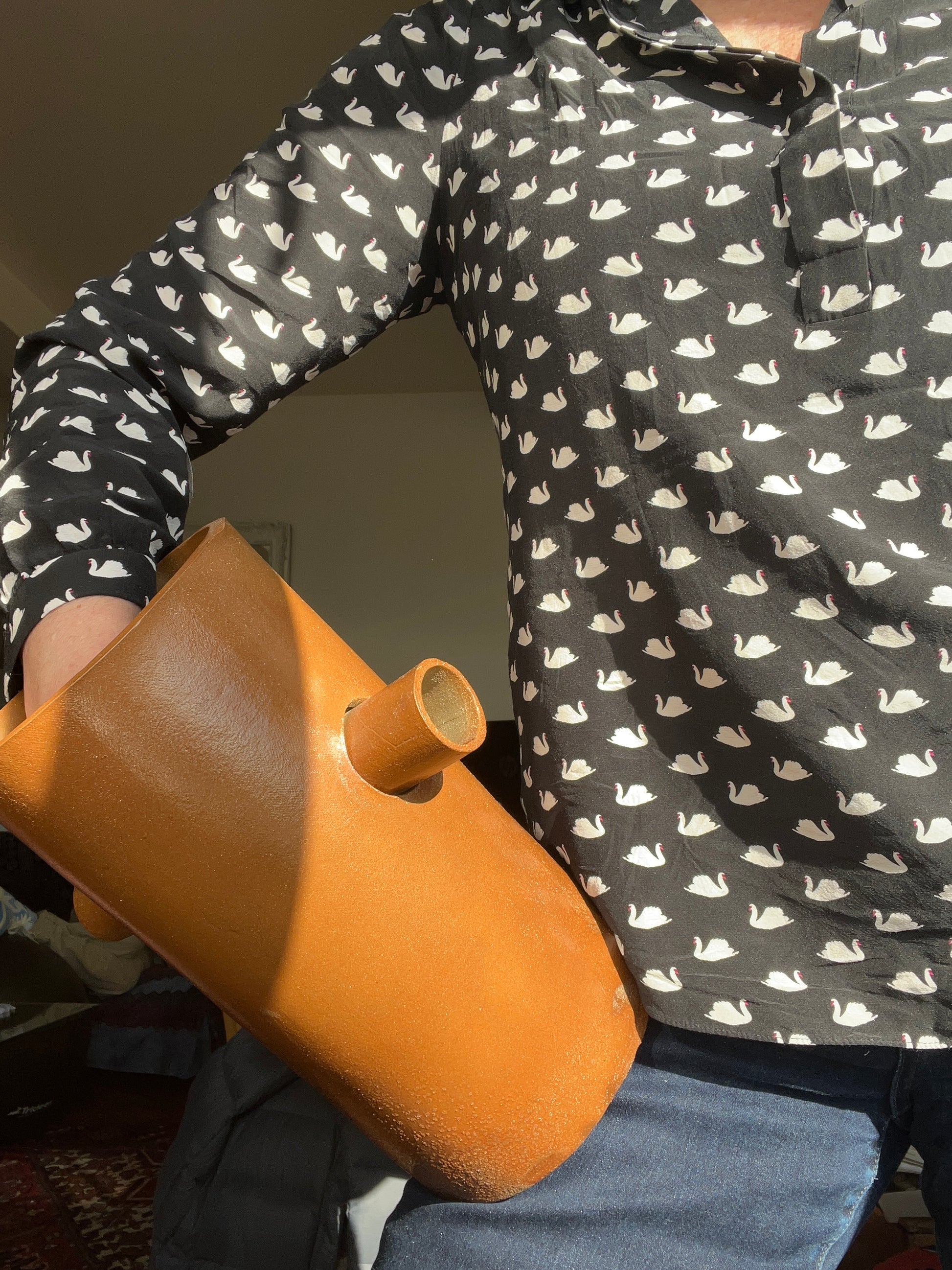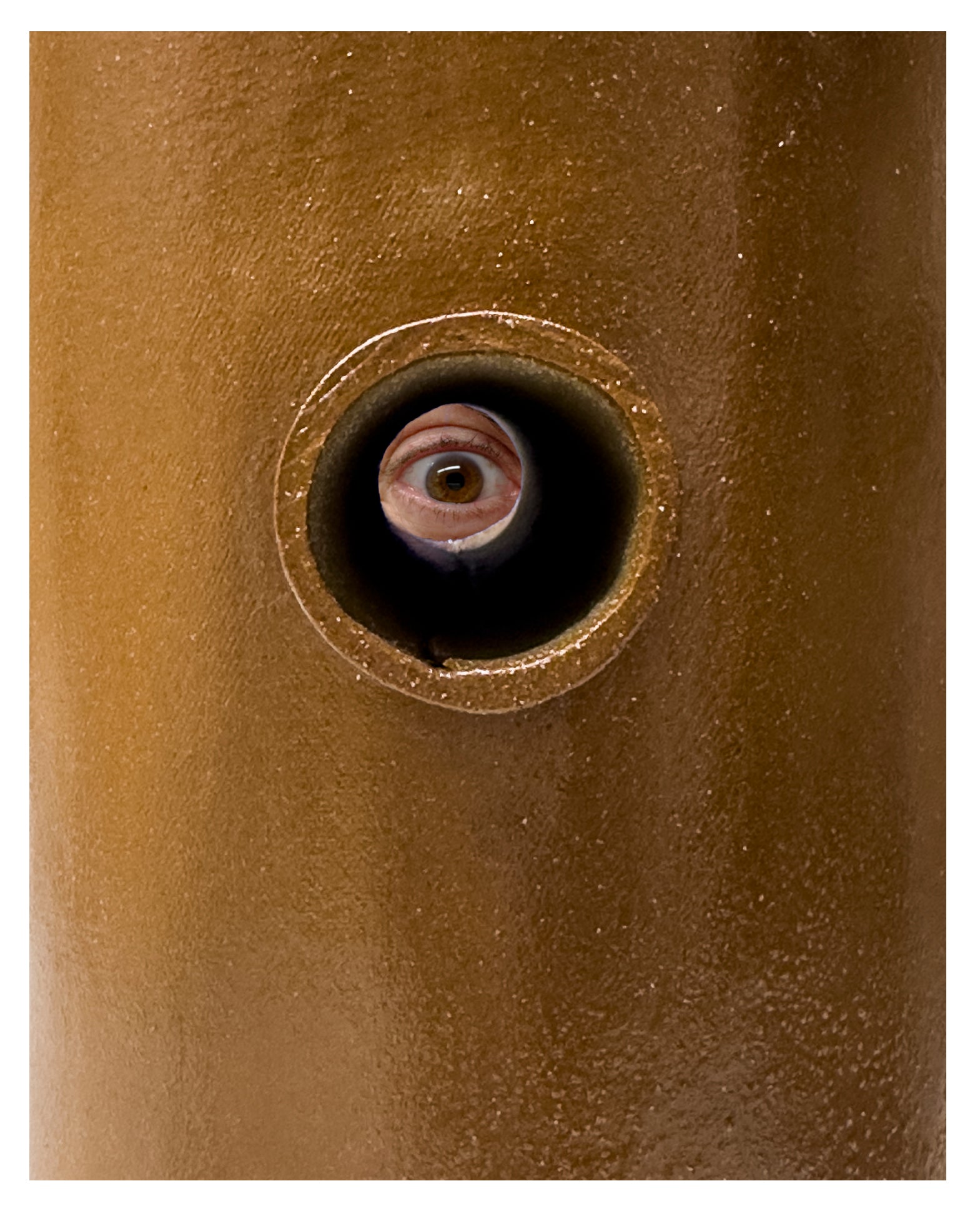 Sale price
$200.00
Regular price
Amazing totally raw piece. Inspired by the rawness of the field's of Puglia, Italy. The handle was attached naturally by the fire. Brown clay and satin wash. Fired to Cone 6.
measurements: H 11"x 8x 7" D
Each piece is unique and one of a kind. they have slight imperfections as they are hand built. Made in my studio in Brooklyn.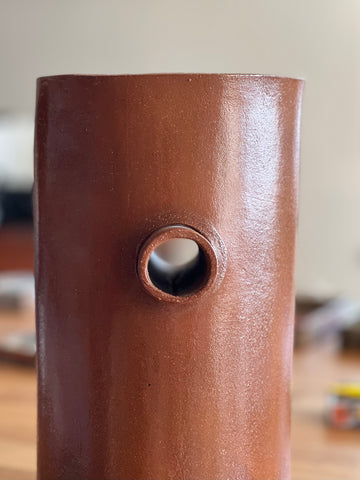 Raw cylinder
Sale price
$200.00
Regular price